Adults are not the only ones who are inflicted by obesity. Dr Sunil Sharma, Bariatric Surgeon, Jacksonville Florida
August 25, 2020
The Benefits of Self-Pay Gastric Sleeve Surgery: Is it Right for You?
June 21, 2023
We are the only MBSAQIP Accredited free-standing ambulatory surgical centre in Florida
Newlife Surgical Center for Weight Loss Surgery has been approved as an Accredited Center by the Metabolic and Bariatric Surgery Accreditation and Quality Improvement Program (MBSAQIP), a joint program of the American College of Surgeons (ACS) and the American Society for Metabolic and Bariatric Surgery (ASMBS).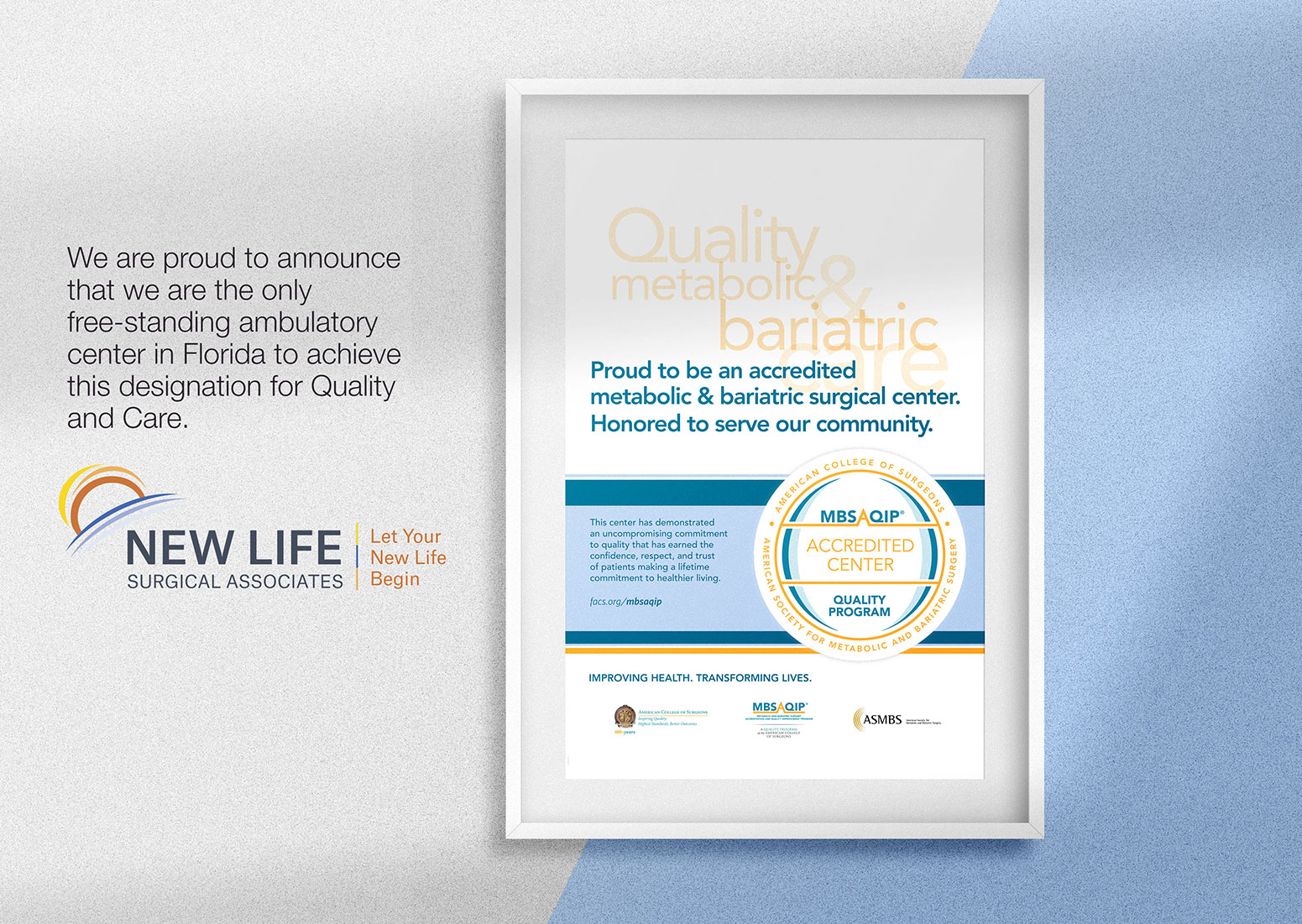 The MBSAQIP accreditation sets national standards for bariatric surgery centers with the goal of advancing safe and high-quality care for bariatric surgery patients. This rigorous accreditation process for bariatric surgery centers consists of regularly maintaining specific physical resources, human resources, and standards of practice, and reporting these outcomes to the MBSAQIP database.
This designation effectively highlights the weight loss surgery center's commitment to providing safe, high-quality bariatric surgical care, in-depth education support and commitment to excellence in the care of bariatric surgery patients.
We are proud to announce that we are the only free-standing ambulatory center in Florida to achieve this designation for Quality and Care.