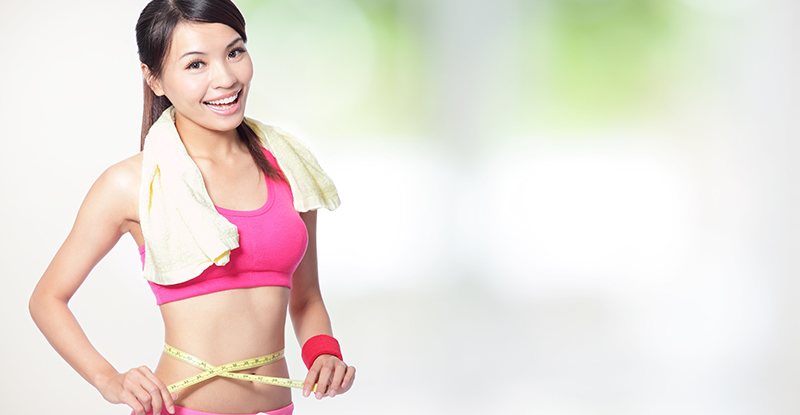 Obesity is the excess accumulation of body fat. It results from high-calorie intake and poses a greater risk of developing many life-threatening diseases. Weight loss surgery is usually considered as the best treatment option for patients who have failed to respond to non-surgical weight loss procedures like diet, medication and exercises. Weight loss surgery promotes weight loss by decreasing the amount of food your stomach can hold and limiting absorption of nutrients. Common weight loss surgeries include:
Choosing the Right Medical Weight Loss Clinic in Florida
There has been an epidemic of obesity across the world. More than 60 percent of the population of the United States are overweight. It is in everyone's  interest to attain normal weight and keep away associated life threatening medical diseases. For many grossly overweight patients , simple diet and exercise may not completely solve the program, It may be necessary to seek medical help to control the weight and make your health better.  
The USA has many weight loss clinics spread all over the country. The individual should choose a clinic that is close by, which is trusted and one that has the best resources and options for  weight loss programs.
How to find the best medical weight loss clinics in Florida?
Given below are a few key points that you can keep in your mind when choosing a clinic to help you lose weight through a structured program. 
#1: Services offered by weight loss clinics
The most important factor that you have to keep in mind is to choose a clinic that offers a wide variety of options and services for weight management. You may have observed that there are many new and effective medical and scientific techniques for weight loss that are available now. Nutrition counselling, behavioral modification, optimizing metabolism by balancing the hormones and use of medications are some non surgical ways to treat obesity.  If you are looking for a Weight loss clinic in Jacksonville Florida, you should choose a clinic that  should provide most of these modern techniques of weight loss. 
#2: Ensure that the weight loss clinic provides high-quality treatment
It is important that  best weight loss clinic in Jacksonville should also offer  weight loss surgery as an option. Many times the  best outcomes for patients are achieved by weight-loss surgeries. Also, the weight loss clinic in Jacksonville, FL, should be conveniently located so that it is easy for you to make the multiple follow-up trips after the surgery is over. 
It is important to bear in mind that weight loss surgery is not the only option to lose weight. Dr. Sharma, the leading weight loss surgeon in Florida, believes that patients should seek non-surgical options for weight loss first before deciding on surgery. The surgery should be an informed decision on the part of the patient according to the doctor. 
Choose a doctor  who is associated with hospital which is accredited by the American Society of Bariatric & Metabolic Surgery Accreditation and Quality Improvement Program. This is an indicator of the high quality of the bariatric surgery center.  
#3: Check the credentials of the bariatric surgeon and the quality of medical care
The other important factor to be checked out is the experience and expertise of the bariatric surgeon. When performed by an experienced surgeon, the surgery is much safer. In a hospital that offers good quality care designated as Center of Excellence provides best care to the patients.  The support continues well after the surgery. The team in a reputable clinic will comprise bariatric surgeons often designated as "Master Surgeon" along with physicians, qualified nurses, endocrinologists, psychologists, and dieticians. All these contribute to getting the best results for your weight loss program.   
#4: Go through patient reviews and feedback surveys
It is a good idea to know what other people think about the weight loss clinic in Florida and their weight loss treatment procedures. You can get to know about how easy it is to schedule appointments, what are the wait-times, the friendliness of the staff, etc. These factors play a very important part to decide which bariatric surgery center you are going to choose for your weight loss program. The many visits that you have to make to the clinic will involve interaction with different personnel and departments. 
If you are a resident of Jacksonville, FL, you can visit the New Life Surgical, one of the best weight-loss Clinics in Florida. The medical team is made up of professionals having over 20 years' experience and can guide you into losing weight most scientifically. Call us today and set up an appointment today with our team to know more about our weight loss programs. 
Total guided by Dr Sunil Sharma
Procedure's Video